Talking
Golf
Over 40 years of experience
I would like to move you.
With heart, hand and mind.
When we talk about golf, we talk about my world. A world full of joy, opportunities and success. You have it in your own hands. Want to know more?
More success
Different people
Every person is unique. In their abilities. And in their perception.
Different thinking
It is about the experience. Seeing. Feeling. Understanding. Implementing.
LET'S WORK TOGETHER
In Sweden. In Spain. And the rest of the world.
Golf is at home everywhere. There are no boundaries. And certainly not in our heads. How and why. That's what I would like to tell you personally. Fancy a chat?
More success
TRAINING
I would highly recommend Johanna to anyone who is either a beginner or if you are looking for someone to help improve your golf! Her patience & excellent skills has helped me with some of the psychological aspects of the game to help me overcome nerves & gaining self-confidence. Many thanks Johanna for all of your efforts. Your enthusiasm and sheer passion for golf, you are much appreciated.
Nicola F.
Marbella ∙ Spain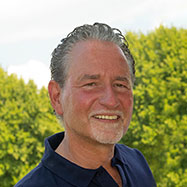 COACHING
Two golf lessons in Marbella turned into eight coaching days with Johanna in Sweden. After twenty-two years of golf, I wouldn't have thought that so much could still be done.
Michael G.
Cologne ∙ Germany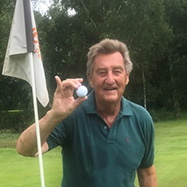 FITTING
Wow, 25 years of training with Johanna. What a time. She is my coach and my fitter and brought me to a handicap as low as 4.1. Today I am 76 years old and have a handicap of 11.7, which I play regularly. Thank you Johanna, "you are simply the best". See you at the driving range.
Hans Åke Larsson
Helsingborg ∙ Sweden
TRAVEL
For more than 18 years we have been travelling with Johanna, who always takes care of us with great enthusiasm and very personally. She has taught us many useful tips and we can only warmly recommend Johanna to every golfer.
Helene & Lars Schöön
Malmö - Sweden